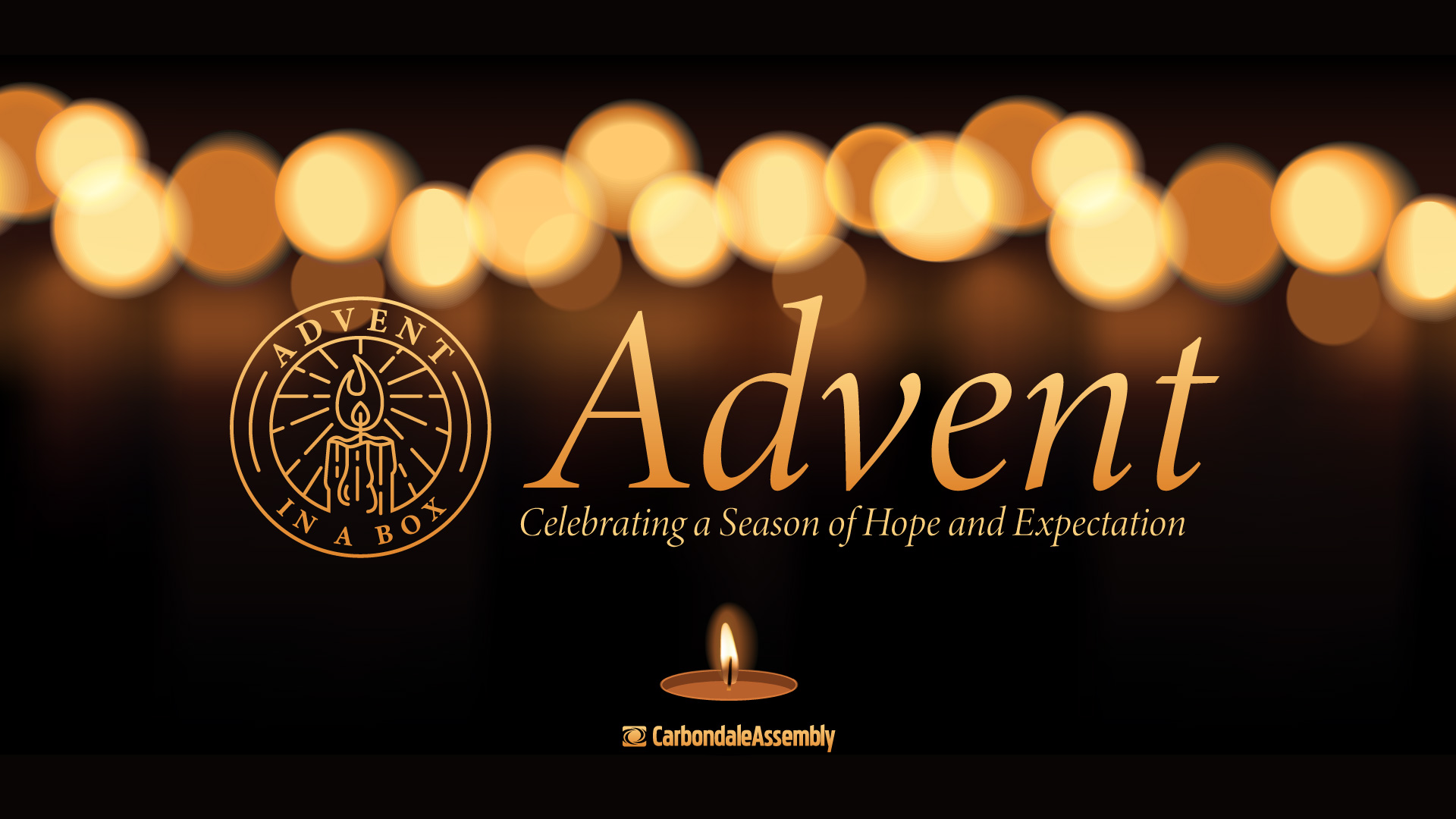 The Fourth Sunday of Advent: Peace
---
Light all the purple candles and the pink candle.
---
Over the course of this Advent season we've been waiting for the promised Redeemer, the king who will forever reign with justice and righteousness, and the one the prophets foretold to arrive. Now we retrace those steps realizing that from the moment sin entered the picture in the Garden of Eden peace has been hard to come by. Words like "enmity," "pain," "sweat of your brow" (Genesis 3) do not sound at all peaceful. Earthly kings of Israel and Judah tried to bring peace to their people which is why we see glimpses of what peace on earth might look like – and the land had peace for 40 years or for 80 years or we read of times when they made peace with other kings. But this peace never lasted. The prophets foretold of a ruler who would speak peace to the nations, and of the increase of this ruler's government and peace there would be no end. For hundreds of years they waited, seeing only war and strife and exile and pain. The Psalmist instructed them to pray for peace, and so they did, but it was hard to find.
Which is why when the angels appeared to a group of shepherds who were keeping watch over their flocks one night it was shocking that they would praise God saying, "Glory to God in the highest, and on earth peace to men on whom his favor rests" (Luke 2:14). Peace had been granted to men on earth in a time of complete political unrest in Israel. Peace had been granted to all the world as God gave His one and only son. The Prince of Peace was now swaddled and lying calmly in a manger.
The peace that Jesus brought was all sorts of upside down and different than what they imagined. Jesus told His disciples, "Peace I leave with you; my peace I give you. I do not give to you as the world gives. Do not let your hearts be troubled and do not be afraid" (John 14:27). It wasn't the looked-for peace that this world can give. It wasn't only for a season. It's peace that the Apostle Paul said, "passes all understanding" (Philippians 4:7).
This kind of peace changes everything we thought we knew. It's the kind of peace that the prophet Isaiah said would result in a time when, "The wolf will live with the lamb, the leopard will lie down with the goat, the calf and the lion and the yearling together; and a little child will lead them. The cow will feed with the bear, their young will lie down together, and the lion will eat straw like the ox. The infant will play near the cobra's den, and the young child will put its hand into the viper's nest" (Isaiah 9:6-8). That's not normal behavior – that's not safe here on earth – that feels fear inducing not peace producing. But, in a kingdom that is made up of righteousness, joy and peace in the Holy Spirit it makes all kinds of sense. Jesus, The Prince of Peace, changes everything!
This kind of peace isn't only the absence of war or the changing of the natural order of interactions or the peace of nations. The kind of peace that filled a stable in Bethlehem – that touched Mary and Joseph's heart with the knowledge that everything would be ok, is the sort of peace that He longs to extend to our troubled, fearful hearts. He fills us with peace as well. This peace for our hearts came at a price. "He was pierced for our transgressions, he was crushed for our iniquities; the punishment that brought us peace was on him, and by his wounds we are healed" (Isaiah 53:5). As a result of His pain we can hear Him say to us this day: you are freed from your suffering, go in peace; your faith has saved you, go in peace; you are healed, go in peace. "He came and preached peace to those who were near and those who were far away" (Ephesians 2:17). "He is himself our peace" (Ephesians 2:14).
This Christmas don't let your heart be troubled. Advent reminds us that peace has come; come and see, come and experience true peace. Come to the manger and see this newly born Prince of Peace, come to a hillside and see him pierced and crushed and wounded to bring us peace, come to an altar and experience the God of peace sanctifying you in every way. Advent reminds us too that peace on earth is still to come. There is coming a day when lions and lambs will lie down together, a day when all hearts will be at rest, when all tears will be wiped from our eyes. A day in which all will be well, and peace will reign forever and ever and ever. Amen.
---