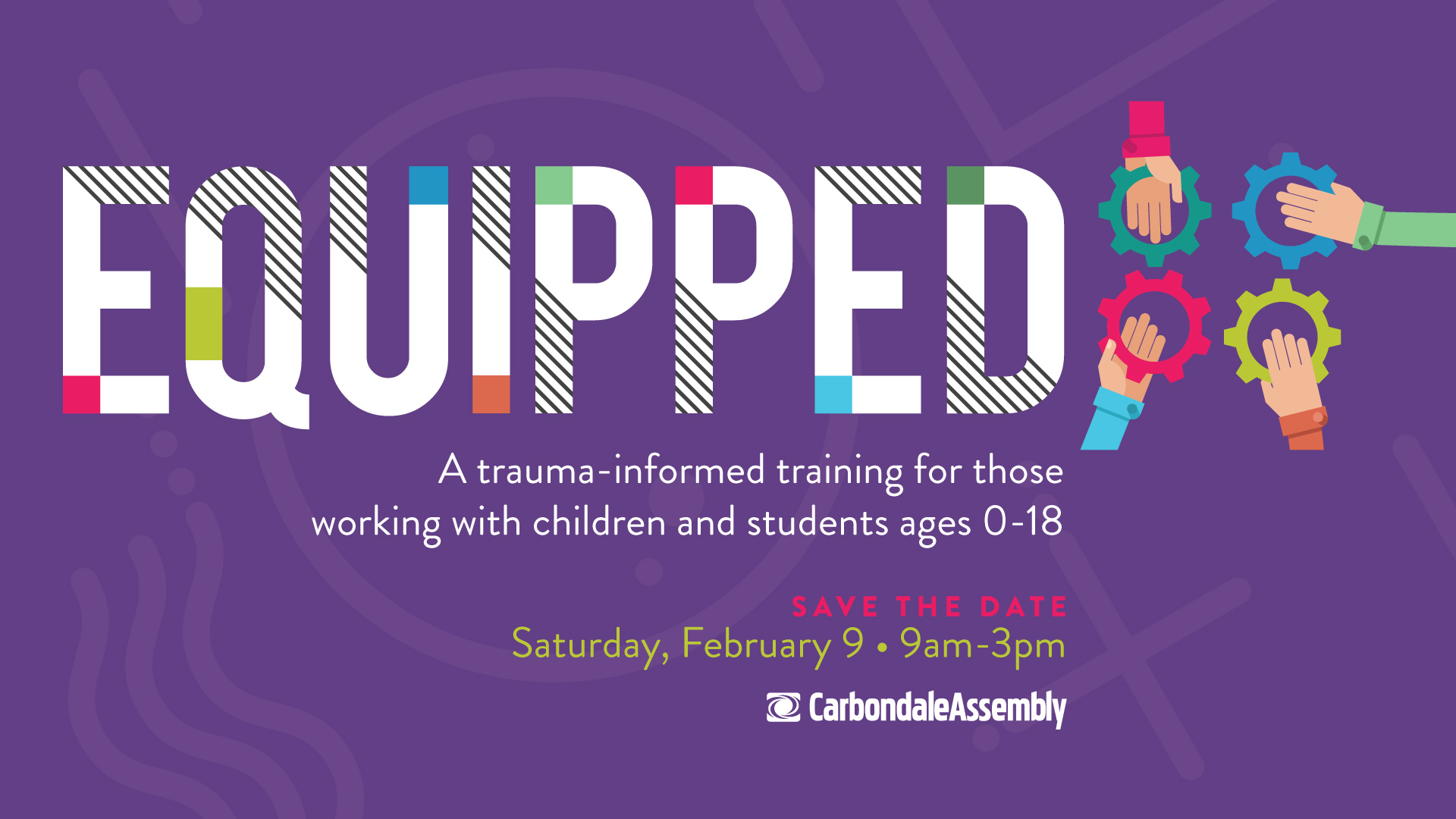 All Ark Park (nursery), elementary, and youth workers are invited to this special training that will educate and empower volunteer workers to better interact with those who have experienced trauma and/or have other behavioral issues.
Register Here
We have an incredible line up of professional speakers. When you register you'll choose two breakout sessions to attend. Here is the full list of speakers and sessions:
Stephanie Cobb, LPC-S (Anxiety and Depression) Stephanie is a Licensed Professional Counselor and Counseling Supervisor with over ten years of experience in the counseling field. Stephanie graduated from Oral Roberts University in 2003 with her Bachelor's degree in Pastoral Christian Ministries with emphasis in Pastoral Care. She went on to complete her Masters of Arts degree in Marriage and Family Therapy in 2010 from Southern Nazarene University. Stephanie has experience in multiple areas, including working with all ages and all walks of life. She has worked in an area not-for-profit in both school-based and home-based counseling positions and has worked for a local Native American Tribe counseling all ages, primarily dealing with trauma and substance abuse.
Tara Glenn, LCSW, Infant Mental Health Specialist (Working with Trauma Impacted Children: Ages 0 through 5th grade) Tara has been working in the field of attachment and trauma for about 8 years. She began her career with a focus on children ages 4 and older, but later her focus changed to children 0-5 and their families. Tara received her undergraduate degree in Human Development and Family Science at Oklahoma State University and went on to complete her Master's in Social Work from the University of Oklahoma. Tara currently works at the Parent Child Center of Tulsa where her role is to help families and children who have been impacted by trauma to utilize hope to find pathways toward safety and restoration.
Kimberly Hendrix, LPC-S (ADHD and Oppositional Behaviors) Kimberly is a Youth Care of Oklahoma therapist embedded with Tulsa Public Schools in Clinton West Elementary (CWE). Utilizing Solution Focused, CBT, Play Therapy and TBRI strategies in her office each day, she helps students and their families create better ways to handle daily negative triggers stemming from various diagnoses. Examples include ADHD, PTSD, ODD, grief, depression, anxiety, behavioral problems and other issues stemming from hard places. Kimberly graduated from Webster HS, later earning her undergrad at NSU and began her 16 year career as a teacher ranging from Pre K through 6th grade. Later she studied at OSU earning her master's degree, first working as a school counselor and is now currently working full time embedded at CWE.
Amanda Johnson, LPC-S (Autism Spectrum Disorders) Amanda graduated from the University of Oklahoma in 2007 with a Master in Human Relations (counseling emphasis). Amanda is a Licensed Professional Counselor, Counseling Supervisor, Nationally Certified Counselor, and Certified School Counselor. Amanda has experience working with children, adolescents and families in both school-based and inpatient programs. Amanda worked previously as the residential inpatient therapist on an Autism and Neurocognitive Disorders Unit. She also has experience in utilization review, case management, and has worked with foster and adoptive families. Currently, Amanda is the clinical supervisor for an outpatient program in community mental health agency.
Stevan Lahr, DO (Suicide Prevention) Dr. Lahr graduated from Oklahoma State College of Osteopathic Medicine and trained at University of Oklahoma Psychiatry Residency. Dr. Lahr is Board Certified in General Psychiatry. His clinical work includes outpatient general psychiatry and community based work focused on severe mental illness. Currently, Dr. Lahr is the medical director of Family and Children's Services in Tulsa, OK. In addition he is the psychotherapy supervisor for the University of Oklahoma. Dr. Lahr frequently lectures on psychopharmacology and substance abuse treatment.
Laura Moore, LCPC (Working with Trauma Impacted Adolescents: 6th through 12th grade) Laura has over 10 years of experience working with children and families and she holds a masters degree in marriage and family therapy from Southern Nazarene University. She is a Licensed Clinical Professional Counselor and a holds a national certificate for the implementation of Trauma Focused Cognitive Behavioral Therapy. For the past 7 years, she provided trauma-specific therapy services to children, teens and families in Tulsa, OK and she additionally has experience in parent/caregiver behavior coaching for disruptive children. She is currently practicing in Kansas City, KS and she is the manager for an outpatient therapy team at a community mental health agency where she provides clinical training and professional services. Laura believes that hope and healing can be born out of struggle and loss and it takes a whole family and community support system to bring about that change and hope. She also believes in the paramount role that Christ and the church bring to the healing process and it's always been her vision to bring people as close to wellness as possible so they can in turn start their journey to Jesus.
Rebekah Taylor, LPC (Opening Session) Rebekah holds a Master's degree in Christian Counseling from ORU and has spent the last 10 years working as counselor here in Tulsa, Oklahoma. Obtaining her license in 2010, Rebekah also became an approved supervisor in 2013, which allows her to work with new therapists. Rebekah worked at a community agency for 7 years where she gained experience working with students with a wide variety of mental health issues, including ADHD, Anxiety, Depression, and Oppositional Behaviors. She now works at Restoration Counseling, a private practice she opened in 2016, which focuses on working with students ages 5-21.
Caysie Yeatman (Physical Disabilities) Caysie Yeatman is a special education teacher at Charles Page High School in Sand Springs, OK. She received her Masters of Science in Teaching, Learning, and Leadership from Oklahoma State University in 2014. She has volunteered with Special Olympics and Make Promises Happen (a camp for individuals with disabilities) for more than ten years. In 2011, Caysie started Prom Promise with a former classmate. Prom Promise provides students with disabilities at Charles Page High School with the opportunity to attend prom free of charge, providing them with the proper attire, transportation, tickets, and dinner before the event. In her spare time, Caysie enjoys spending time with her husband, Brandon, and their dog, Renegade.