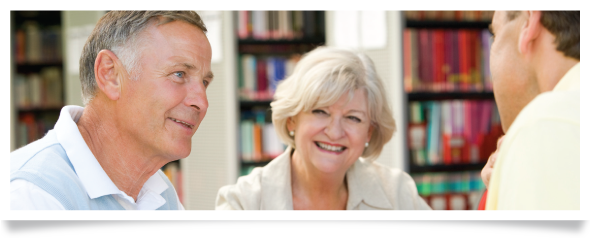 Following Jesus is a lifelong journey of growth and discovery.
No matter where we find ourselves in our walk of faith, I know God always has more to teach us about His love, goodness and grace. I also know God has designed us to share our lives together so we can support and encourage one another.
That is why I love Sunday School so much. Being a part of a Sunday School class gives you the opportunity to grow in your faith and take part in a caring community at the same time.
In 2020 we are launching several new classes to give you even more opportunities to join with others in this journey. Let me encourage you to take this opportunity to find your place in a Sunday School class and let your roots grow deep into Jesus as you build your life on Him.
– Brian White, Discipleship Pastor
And now, just as you accepted Christ Jesus as your Lord, you must continue to follow him. Let your roots grow down into him, and let your lives be built on him. Then your faith will grow strong in the truth you were taught, and you will overflow with thankfulness.
-Colossians 2:6-7 (NLT)
For more information contact Pastor Brian

9:30 A.M. Service
Carbondale College
Meets In: East Loft
Primary Ages: College Students
For those aged 18-24 this class is the perfect spot to get involved and find a place to belong. Active far beyond the class time Carbondale College always has fun events planned throughout the year. Pastor Jeff will be leading this group through a study of "Love Does" by Bob Goff. Come check out this great group..
United
Meets In: The Studio
Primary Ages: 20's
United is a "super awesome" class specifically designed for singles and young married couples in their 20's. This group is a lot of fun and regularly schedule activities outside of their Sunday format. Devin and Ashley Jarrett teach this class and endeavor to form a strong group of young adults to encourage and pray for one another during this crazy, busy season of life. Presently they are studying spiritual gifts. If you are in your 20's this group is not to be missed!
Expedition
Meets In: The West End
Primary Ages: 30's & 40's
Expedition is a new class for married couples and singles who are busy navigating the middle season of life full of family and work demands. We would love for you to join us as we share encouragement and support for the journey. This group of those primarily in their 30's and 40's will welcome you in as family. The Expedition class is taught by Matthew and Sally Middleton and Laurel Parmley, and is studying The Sermon on the Mount.
Life in the Word
Meets In: Heritage Room
Primary Age: All Adults
This fantastic class is open to men and women of all ages who want to take a serious look at what God's Word has to say and how it can and should shape our lives. Life in the Word is taught by an incredible Bible teacher, Cecelia Harness, and Gary and Tresa Clements are on hand to welcome all who attend.

10:45 A.M. Service
Ladies T.E.A. Time
Meets In: The Studio
Primary Ages: All Ladies aged 18 and up
The Ladies T.E.A. Time Class is all about Teaching, Encouraging and Admonishing. All adult women are encouraged to be a part of this wonderful class. In this group you will find warm fellowship, delicious snacks, support through prayer and friendship, and, most importantly, time to study God's Word. Yvonne Feller continues to lead this class, which is currently studying the book of Psalms.
Issues and Discoveries
Meets In: West Loft
Primary Ages: 40's & 50's
Issues and Discoveries is a beloved staple of the Carbondale Sunday School line up. Each week this group of primarily single and married adults in their 40's and 50's join together to learn and discuss the real life issues of living out their Christian faith. Taught by Kent and Shelly Teague this class will enrich your walk with Christ.
Anchor Class
Meets In: The West End
Primary Ages: 50's & 60's
Primarily comprised of single and married adults in their 50's and 60's the Anchor Class is opened to people of all ages. Ron and Sheri Combs teach this popular class, which follows a set curriculum designed to teach the full counsel of God's Word. You'll love the warm and engaging atmosphere of this group that loves class participation and engagement.
The Class
Meets In: The Heritage Room
Primary Ages: 60+
The Class is primarily made up of adults aged 60+, but is actually open to all ages of believers in search of a group to help them through life's ups and downs. A rotating group of wonderful teachers present the in-depth Bible curriculum week after week. This wonderful class leans on each other for comfort and support through prayer as they look for guidance and encouragement through the Word of God.