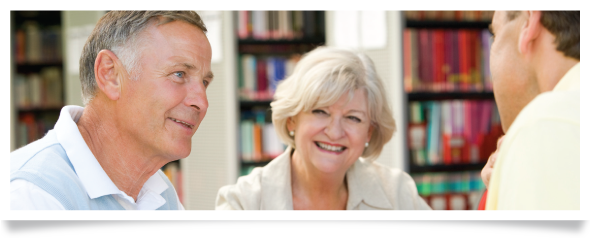 At the heart of our new Adult Sunday School program are our six core classes that will be offered on a rotating basis every fall and spring during the 9:00 am service. These classes form an intentional path that is laid out to guide you toward a richer and more robust understanding of what it means to be a follower of Jesus. You are welcome to join these classes at any time during the year, but they also offer an easy starting place as they reset every 3-4 months.
During our 10:45 am service we offer our Legacy Classes which are more age specific.
For more information contact Pastor Brian
Email Brian

9:00 A.M. Service
Our Place
Meets In: East Loft
Teacher: Pastor Bryce
For those post-high school and young adults, this class gathers together to discuss God, faith, life and how they all fit together. Each week brings great conversation, a lot of laughter, and prayer.
Core 2: Discovering the Old Testament
Meets In: The West End
Teacher: Jess Trevino
Elective: The Life of David
Meets In: Heritage Room
Teacher: Gary Clements

10:45 A.M. Service Legacy Classes
Anchor Class
Meets In: CAGY Sanctuary
Teacher: Ron Combs
This class is made up primarily of those in their 40's-60's. If you're looking for fellowship, community, and great discussion this is the class for you!
The Class
Meets In: The West End
Teacher: Paul Cushman
This group of 60's+ men and women are eager to dive into the study of God's Word. You'll enjoy the close knit feel of this class.
Wisdom Seekers
Meets In: The Heritage Room
Teacher: Phillip Beaty
Our most senior adults still recognize their need to always be students of the Word, and this great class helps them to do just that.
Issues and Discoveries
Meets In: West Loft
Teacher: Kent Teague
If you enjoy discussing current events from a Christian worldview then this class, open to all ages, is for you.
Ladies Class
Meets In: The Studio
Teacher: Yvonne Feller
Designed for women of all ages who enjoy a class where teaching, encouragement and admonition are key. Come have a cup of coffee and relax in a supportive atmosphere while you share, pray, and learn from each other.
Men of Purpose
Meets In: CAGY Shack
Teacher: Dave Hensley
This class is made up of men who study practical Biblical truths and support each other with prayer. The Men of Purpose have seen many prayers answered for the needs of fellow class members, their families, and their friends. Please join us for a great time of fellowship and walking with Christ together.