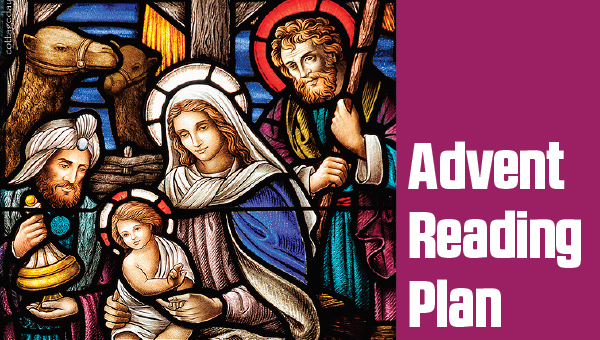 Day 9: Isaiah 61:1-4, 8-11
By Pastor Brittany  
I love this season. I love the precious time spent with loved ones. I love the small breather I get to take as we have wrapped up the major events of the year and the hope and excitement that come with looking ahead to a new year. I love the food…. oh, the food! I love seeing my daughters face as we pass a house covered in lights synced to "Let It Go." I love seeing the faces of those who I've worked so hard to find the perfect gift for and I'd be lying if I said I just hated receiving gifts myself. Let's face it, who doesn't love a good gift?
Above all the greatness of this season, I love the way it all centers around Jesus. We remember the unique story of His birth. We remember that our Father in Heaven loved us so much and He showed it in the most gracious of ways, by sending us His precious Son. Of all the gifts we can receive at this time of year, Jesus is by far my favorite.
The truth is, most likely we don't deserve all the gifts we receive and we certainly didn't deserve Jesus. Yet, God chose to send us His Son and proves Himself over and over to be gracious as He continues to give us so many things we don't deserve, as if Jesus wasn't enough.
The year of the Lord's favor was exactly that. The word "favor" in its Hebrew form is used to refer to favor that is graciously given and not favor that has been earned.
Freedom for the captives,
release from darkness for prisoners,
comfort for those who mourn,
beauty instead of ashes,
joy instead of mourning,
praise instead of despair,
restoration for the devastated,
an everlasting covenant with the Lord,
clothes of salvation…
God's great grace given to those He loves.
So what do we do when we receive a gift? We say things like "thank you," "oh, you're so sweet," "you didn't have to do that," "oh, you shouldn't have." I don't know how many times I've said those words "oh, you shouldn't have." Really, Lord, you shouldn't have. I didn't deserve your Son and I don't deserve any of the wonderful things you've given me since then, but this I know, I'm SO GRATEFUL for your grace, for your mercy, for your favor. Today, will you recognize with me that we would be nothing without the Lord's favor, we would have nothing without the Lord's favor, we would be lost and hopeless without the Lord's favor. He is gracious. He is good. He is faithful to those He loves. He gave us the greatest gift anyone could have given. Now that's favor.