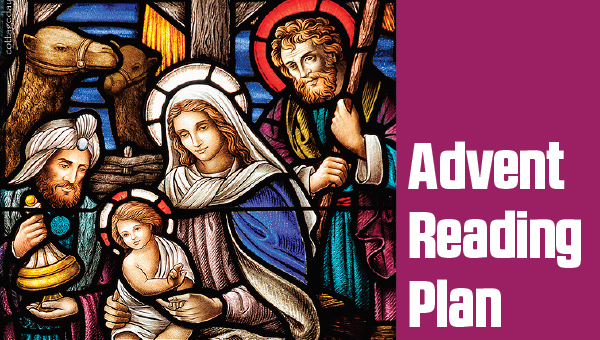 By Pastor Sarah
If you've ever read C. S. Lewis's book or seen the movie, "The Lion, the Witch, and the Wardrobe," you may recall the scene with the Beavers where they are talking about Aslan and the difference it will make to Narnia when he returns. It's been winter for a long time – winter, but never Christmas. However, Aslan's coming will change all that. Mr. Beaver says,
"Wrong will be right, when Aslan comes in sight,
At the sound of his roar, sorrows will be no more,
When he bares his teeth, winter meets its death,
And when he shakes his mane, we shall have spring again."
They recognize that the King, Aslan, brings a whole new kingdom and a whole new way of doing things to Narnia.
In this same way the prophet Isaiah is looking expectantly towards the day when The King will come and change everything. It's not just a new king or another king from David's line, it's not even a new David, Israel's greatest King, no, this is something brand new that will come from the stump of Jesse (David's father) a whole new branch and one with a whole new way of doing things.
Everything changes when The King of all Kings – Jesus – comes to earth. He sees things differently, decides things differently, hears things differently, makes things different. With Jesus the poor and the needy aren't at odds with the powerful and the rich. When Jesus comes crazy stuff happens – children play with snakes without fear, wolves love lambs, and leopards and goats lie down together. Fighting and aggressive behavior stops and peace and harmony come in ways that we can't even imagine.
Narnia was waiting for deliverance and change. We wait, too, anticipating Christ's second return where peace will be the law of the land, where a new heaven and a new earth will be revealed. Advent teaches us to wait and to anticipate, but on a personal level we can experience change even now. When we allow Jesus to come into our own world – our own lives – everything changes for us. Peace comes to our own hearts and minds when Jesus comes to us.
It may be dark and feel like winter in our hearts, but Christmas is coming and that changes everything!