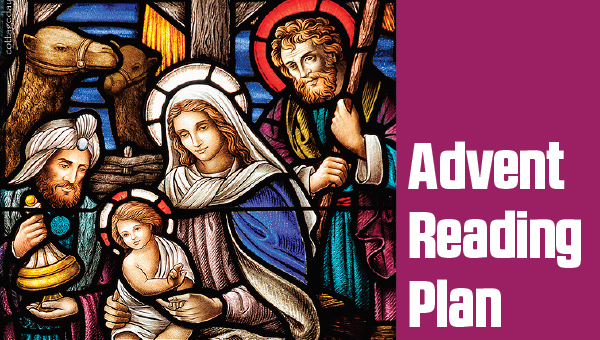 By Pastor Phil 
Christmas Day! The arrival! The Son of God is born! It is the biggest story, the greatest news in the history of the world. God has become man, born of woman, come to live among us and save us from our sins. It's the story that must be shared with the world. Talk about historic! There has never been another moment like this. All of heaven assembles for the big announcement. A host of angels are given their assignment and dispatched to share the glad news, but when they arrive their audience consists of a few frightened shepherds and their sheep. I can't help but think the angels were wondering, "Where are the crowds? And what's the deal with these guys? We must have come to the wrong neighborhood!"
I love these guys, these shepherds. Not the little shepherd boys from our nativity scene, no these were tough guys. These were working class, salt of the earth kind of fellows with rough calloused hands, skin like dark leather, bronzed and weathered by years of standing watch over their flock. They were not the ones you would want holding your newborn, but these were the ones to whom God sent the announcement of the birth of His Son.
"Do not be afraid" the angel told them. If anyone came looking for shepherds, shining lights on them in the night, it wasn't good news they were bringing. "I bring you good news of great joy. Today in the town of David a Savior has been born to you: he is Christ the Lord."
Can you imagine what ran through the minds of the shepherds? "Good news for us? A Savior born to us?" They weren't accustomed to good news. Good news and a Savior wasn't for folks like them. But the angel's words indicated things were changing with the birth of this special child. No longer was good news only for the wealthy, the powerful, the chosen, the elite. It was good news of great joy "for all the people", and that included shepherds and sinners like you and like me.
"Good news of great joy for all the people." That's the message of Christmas. A Savior is born for all the people. Access to heaven and salvation is opened to all the people. But can we be sure? Would we really be welcomed by this Savior? Perhaps we need a sign.
The angel told the shepherds, "This will be a sign to you: you will find a baby wrapped in cloths and lying in a manger." That's the sign they needed. This baby was born like one of them, swaddled in cloths, placed in a manger, a feeding trough. This Savior was one of them. They would be welcomed after all.
"Let's go to Bethlehem and see this thing that has happened which the Lord has told us about." Off the shepherds went, looking in stables and searching until, just as the angel said, they found the One and Only, lying in a manger. The Lamb of God whose birth is attended by shepherds. The One who opens the door for all to come to God. The One who by his death and resurrection would open the way into holy heaven and into the very presence of God.
"Let's go to Bethlehem and see." Like the shepherds, that should be our response to His birth. Come and see the Word made flesh. Come and behold his glory, "the glory of the One and Only, who came from the Father, full of grace and truth." (John 1:14).
Alleluia! Christ is born! Let us rejoice as did the shepherds, glorifying and praising God for all we have seen and heard.