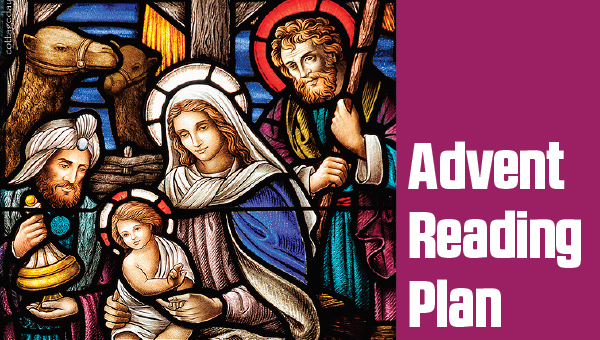 By Pastor Brian    
Every year, as soon as we finish setting up the Christmas tree we turn off all the house lights and just sit in the soft glow of the Christmas lights for a few minutes and soak in the beauty of the season. It really is one of my favorite moments of the whole year.
Light is such an important part of our Christmas Celebration. We see lights everywhere at Christmas time—Advent Candles, on the tree, on our bushes, on wreaths and even on our houses. Light is an important part of our Christmas celebration because it was an important part of the first Christmas—the wise men are led to Jesus by following the light of the Christmas star and the angles who announce Jesus' birth to the shepherds are accompanied by the glowing radiance of the Glory of God. Most importantly, the true light of Christmas is Jesus.
John starts his biography of Jesus by reminding us that Jesus is Eternal. Before anything existed, Jesus existed. He is the Word that existed with God in the beginning. And Jesus didn't just exist; He was part of the creative process that brought everything else into existence. It was with Jesus—and through Jesus—that God spoke the universe into existence. In the beginning, Jesus brought life and light to everything! In the very beginning, Jesus brought light!
In John chapter 8 we read that Jesus told the people "I am the light of the world. If you follow me, you won't have to walk in darkness, because you will have the light that leads to life." This is what we celebrate at Christmas! We celebrate that the true light of the world has come, and because of Him we don't have to live in darkness anymore! Jesus, the one who brought light in the very beginning has invaded our world once again and He has brought His true light with Him!
Just like our living room is illuminated by the glow of our Christmas lights, our whole lives are lit up by the coming of Jesus into our world. This is our hope, this is our joy, this is why we celebrate: "The light shines in the darkness, and the darkness can never extinguish it." (John 1:5 New Living Translation)