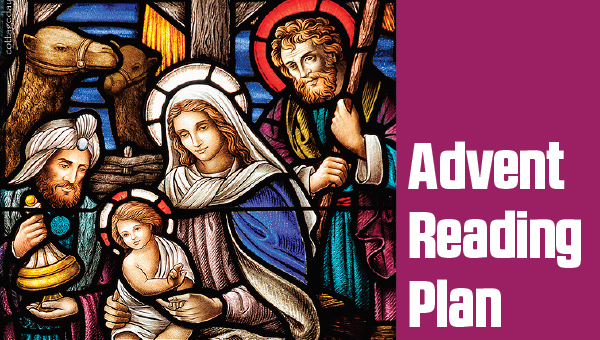 By Pastor Jeff   
The prophet Isaiah is giving a sign to a faithless king of God's sovereign plan that has both immediate and future promises. Matthew also later describes these promises, when we find him telling a faithless world about the signs that point to the birth of the Jesus, our Messiah!
You see today I have to believe that we live with what I want to call True Hope. How do I know this? I know this because God has and always will keep His promises—past, present, and future!
I find it somewhat strange that the Christmas season can bring both joy and pain to all of us. You see the Christmas seasons can bring out a lot of pain in all of us, these what ever they are? Will sometimes test your hope and your faith. Things like the loss of a loved one, financial burdens (not being able to give your child what he or she ask for, for Christmas), family issues due to broken homes, sickness, the list goes on and on you can fill in the blank. You see all of these things can bring out a pain that for most of us can be almost over bearing.
On the other hand Christmas has the opportunity to bring out joy. The joy of seeing all your loved ones back together again in one place, this is the kind of joy of life that warms the heart. I believe that joy is fueled by one little word I like to call Hope. Think about that for just a second, Isn't that what Christmas is all about. Hope?
The Lord himself will give you the sign. Look! The virgin will conceive a child! She will give birth to a son and will call him Immanuel (which means 'God is with us').  
I promise you if this Christmas is like every other Christmas of the past. It will soon be filled with both Joy and Pain for all of us. The joy is the easy thing to handle. It's the pain that gets most of us.
The past couple of days I have been thinking about and asking myself this one question. Is how we handle our pain have any reflection on our source of hope? Before you jump on your soapbox and start casting stones at me let me explain why I sometimes find myself asking this question.
For some people including myself there have been times when my hope was found in my spouse, my job, and yes even my boys Ty and Trey. However, this Advent Blog has been a good reminder, for me, and hopefully all of us, that our Hope should not be found in anything other than the promise that was give to us by God through his son Jesus. I mean it's His birth that we will all celebrate on Christmas Day, and it's with Hope that we anxiously await His return.
We all have dark areas in our lives or should I say pain, but this Christmas season when we seem to be overwhelmed let us take time, set back and remind ourselves of that great and glorious day when God's light came into our dark and hopeless world. It's Jesus that brings light to the darkness, Hope to the hopeless, and peace to the broken hearted.
Perhaps you are reading this today and there is an area in your life that during this Christmas season you have found yourself losing hope. Please allow me to remind you of that wonderful night when Jesus was born, it was on that night that hope came back into the world. It wasn't hope for a few but it was hope for all who believed in him and called on his name. So today stop wherever you are and for just a second ask God to bring that Hope (The Light) back into your dark situation and watch what He does not only for you but in you.
Lord, thank you for bringing Hope into this dark and broken world. Today I pray for everyone that is reading this blog and all who are feeling hopeless in their situations. Today I ask you to bring Hope back to all of our circumstances, bring your light and give all of us Hope again. Amen