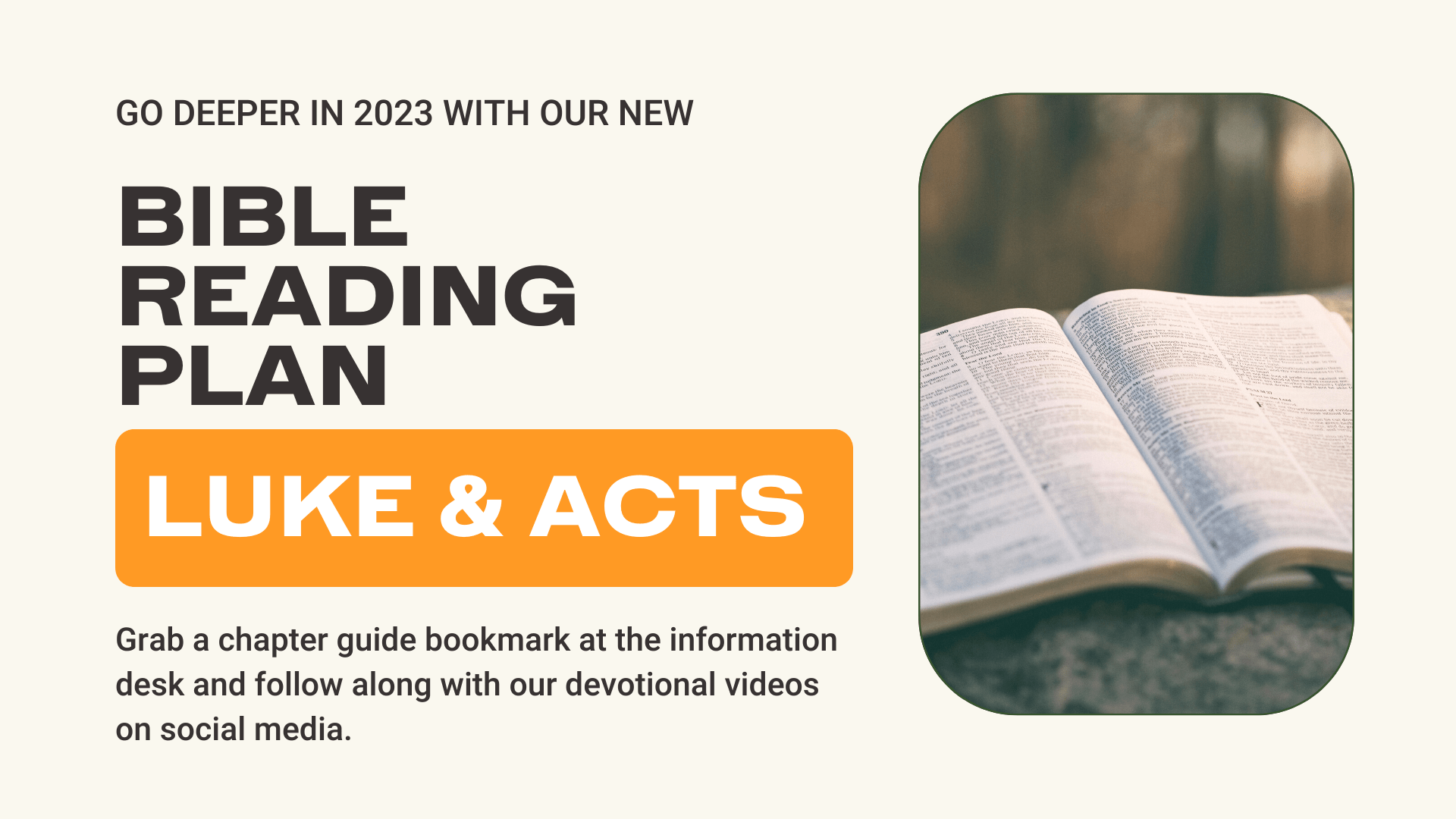 We are excited to read God's Word together in 2023!
This year we are studying one chapter of Luke/Acts each week. You can find out which chapter we are reading this week in the chart below.
You can also access our study tools and devotional thoughts on our social media pages.
Facebook | Instagram | Twitter
Let's explore God's Word together!