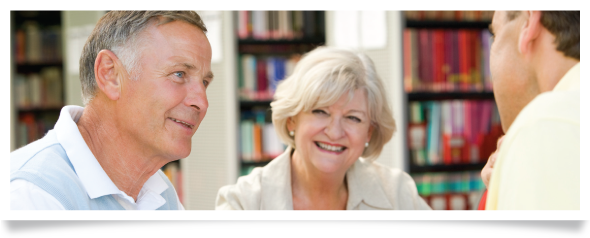 During our current building project we have redesigned our Sunday School classes to best use our available spaces. However, we remain committed to teaching the Word of God and giving a solid scriptural foundation through these classes.
In a world that is always changing and shifting, it's more important than ever to have a firm base and understanding of our faith as Christians. "What We Believe" is our initial formation series and covers the basic principles that identify us as Pentecostal Christians. This series is open to everyone and will be extremely beneficial to all who attend. In order to accommodate everyone, there are three groups covering the same material. You are welcome to join any class at any time!

9:00 A.M. Service
Our Place
Meets In: Off site location
Teacher: Brian White
For those post-high school and young adults, this class gathers together to discuss God, faith, life and how they all fit together. Each week brings great conversation, a lot of laughter, and prayer.
Laying the Foundation: What We Believe
Meets In: The Studio
Teacher: Jess Trevino and Stevan Lahr
Laying the Foundation: What We Believe
Meets In: Heritage Room
Teacher: Jim Osterhout and Roy Hood

10:30 A.M. Service
Laying the Foundation: What We Believe
Meets In: The Studio
Teacher: Mike Atkinson
Tea Time
Meets In: Heritage Room
Teacher: Yvonne Feller
Designed for women of all ages who enjoy a class where teaching, encouragement and admonition are key. Come have a cup of coffee and relax in a supportive atmosphere while you share, pray, and learn from each other. Past studies have included works from Beth Moore, Dee Brestin, and several others.
Men of Purpose
Meets In: Room 110
Teacher: Gary Clements
This class is made up of men who study practical Biblical truths and support each other with prayer. Examples of recent studies include a DVD series about our attitudes, and a series on the book of Revelation. The Men of Purpose have seen many prayers answered for the needs of fellow class members, their families, and their friends. Please join us for a great time of fellowship and walking with Christ together.